Conversion of the Administrative Quarter
Administrative Quarter in A. Goštauto Street will be transformed into a Campus of State Institutions.
It is a place with a unique history, reflecting the face of Vilnius as a multicultural city. Our aim is not only to create a modern environment for the employees of public institutions, but also to open up the quarter to the citizens. We want the quarter to become a integrate part of the city, with a pedestrian promenade, a square, a green zone, and public spaces on the ground floors of the buildings.
The project also aims to pay tribute to the community of Lithuanian Tatars by commemorating the memory of the community that lived in this place.
The project will be financed through the sale of buildings not needed by the state.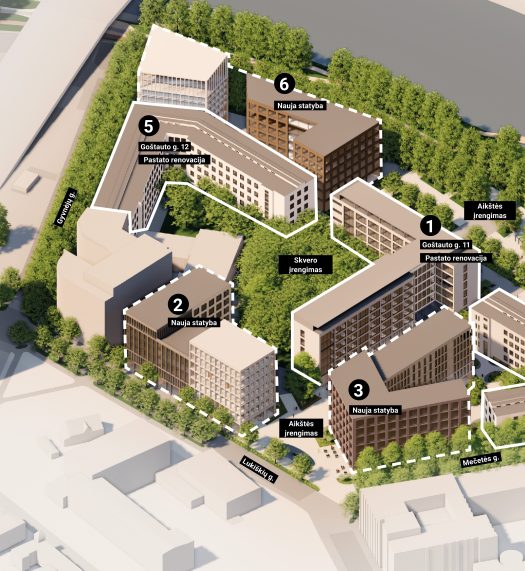 Progress of the Project
The transformation of the quarter is being undertaken following a comprehensive feasibility study, which analysed the entire portfolio of state administrative assets managed by Turto bankas. A vision for the transformation of the quarter has also been developed, including the adaptation of buildings, the construction of new buildings and the remembrance of the former cemetery of Tatars. This transformation project is divided into 6 implementation phases.
Here you will find the most important steps of the project.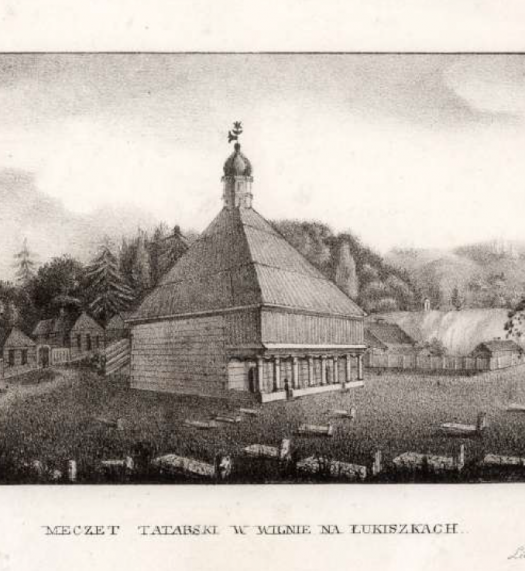 Significance and History of the Area
The history of this quarter goes back long before the buildings that stand here today. Tatars, one of Lithuania's oldest national minorities, are believed to have settled in the suburb of Lukiškės as early as the 14th century. Until the 20th century, Lukiškės was an important industrial and commercial point in Vilnius.